ENERGY: Optimize Your Performance
Prioritize and align your team's energy for what matters the most
Managing energy is essential to performance. But too many people fail to realize where they are spending their energy — and why. As a result, they feel exhausted and burned out, with no energy for what matters most. Yet they know they are capable of something better.
Energy: Optimize Your Performance is about identifying how you are spending your energy and then aligning your schedule and mindset to achieve freedom, flow and focus. This training is based on the work of Molly Fletcher, author of The Energy Clock, who spent two decades as a sports agent in an environment in which energy management was critical to performance.
Many people fail to realize who and what they are giving their energy to. Through a structured framework to help your team manage their energy, they will feel energized and committed to their work.
Through identifying what gives — and takes — the most energy, your people will learn how to stop micromanaging their time and take control over their day.
Hectic, busy seasons are inevitable. This training experience will give your people the tools to display more resilience when faced with stress, adversity and life's demands.
Become the master of your time and energy to keep the motivation and fulfillment you get from thriving in your work.
Choose between our Signature Program, Accelerated program, or Condensed experience, whatever is right for you and your team.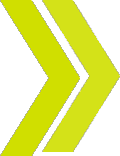 Attend our interactive training experience and get the tools your team needs to transform their mindset.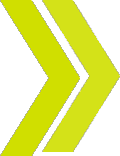 Take what you've learned back into the workplace and achieve the peak performance your team is capable of.
Transform your team's energy for what matters most
It's time for your team to own their energy. Get the tools to master your energy output and bring your full attention and skill to the most important moments. Contact us today and take the first step in becoming the energized leader you can be.
"If I could describe the Energy workshop in one word it would be refocus. It was a great opportunity for us to boil down where our challenges are, and to be able to work together in a personal yet professional environment, to help each other through some of the daily challenges we have keeping up with all that our industry demands."
David VandeLinde
- Executive Director, Aftersales, Hyundai & Genesis
"My team members thoroughly enjoyed The Energy training. We have found ourselves working harder and longer than ever before, and the program taught us how to look at time through the lens of energy. We learned tools to help manage our energy, which in turn, helps us maximize our time. It's helped everyone be more present and intentional in all facets of their life."
Quinn Leoni
- Director, Leadership and OD, Cox
"I now have an understanding of how important, and possible, it is to go into an important or difficult meeting with energy by planning and anticipating thanks to the Energy training. Acknowledging that I need to be my best self during the most important of times will change my priorities. I now have the clarity to spend time focusing on the things that matter most verses the day-to-day rigmarole of life on the wheel. I have a renewed sense of focus and energy!!"
David Hutchinson
- Director, Global Channels, Google
"I think that it would be beneficial to everyone in the company. How to apply your energy, use your energy and also recover. I think everyone could benefit from that, from analysts to senior leadership, I think it's very beneficial for everyone to capitalize on this training and have the opportunity to attend."
Gary Koval
- Senior Group Manager, Regional Parts and Services, Hyundai & Genesis
"The Energy training was extremely valuable for our Sales organization. It helped the attendees see the effect energy has on performance and provided simple tools to help minimize those things personally and professionally that drain one's energy. We all have choices and I am so glad we made the choice to offer these workshops so we are equipped to show up every day as the best version of ourselves."
Jess Gisewhite
- Manager, Learning & Development Sales, The Hershey Company
It's time you invest in the potential of each of your team members to create momentum and transformational change that lasts.
It's time to take your performance to the next level!