GAMECHANGHER: Unleash HER Potential
Develop highly adaptive women armed to thrive in an ever-changing world.
Creating the next generation of female leaders starts with investing in their ability to thrive at work and at home. If women aren't empowered to navigate life's demands, everyone suffers. Communities, families, colleagues, clients and the bottom line.
There has never been a more crucial time to invest in women. Since the start of the pandemic over one million women have left the workforce. Many women are operating in survival mode, feeling overworked and underrecognized in their workplace and at home. In fact, 40% of female leaders report feeling burned out and two-thirds of women under 30 say they would be more interested in advancing if they saw senior leaders with the work-life balance they want.
If companies don't take action, they won't just lose their women leaders; they risk losing the next generation of women leaders, too.
Future-proof her for growth
Establish mental, physical, emotional and relational resilience to courageously and consistently show up.
Invest in purpose-centered leadHERs
Create clarity to navigate constant change and challenges with purpose, drive, and commitment.
Unlock her peak performance
Champion possibilities by developing a network of talented women committed to accelerating their impact.
Retain your Game ChangHERs
Build a clear path forward to live into her vision, purpose, and deepest values both at work and at home.
Choose between our Signature Program, Accelerated Workshop, or Condensed Pilot, whatever is right for you and your team.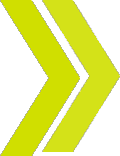 Attend our interactive training experience and get the tools your team needs to transform their mindset.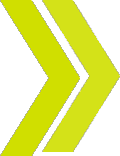 Take what you've learned back into the workplace and achieve the peak performance your team is capable of.
It's time you invest in the potential of each of your team members to create momentum and transformational change that lasts.
It's time to take your performance to the next level!